Over a Century of History
Founded in 1898, The Northampton Country Club combines a challenging golf course with a pleasing array of modern amenities including a custom designed pool, updated clubhouse with a full restaurant, pro shop, and a banquet and wedding venue. All this, just minutes from Northampton.
Membership, Tournament Calendar and More
Founded in 1898, The Northampton Country Club's semi-private 9-hole golf course wraps around the Fairway Village condominium complex. At 6,082 yards from the Gold tees, the par 70 layout is as challenging as it is beautiful. Fairways are wide and tree lined and two holes come in contact with the Mill River.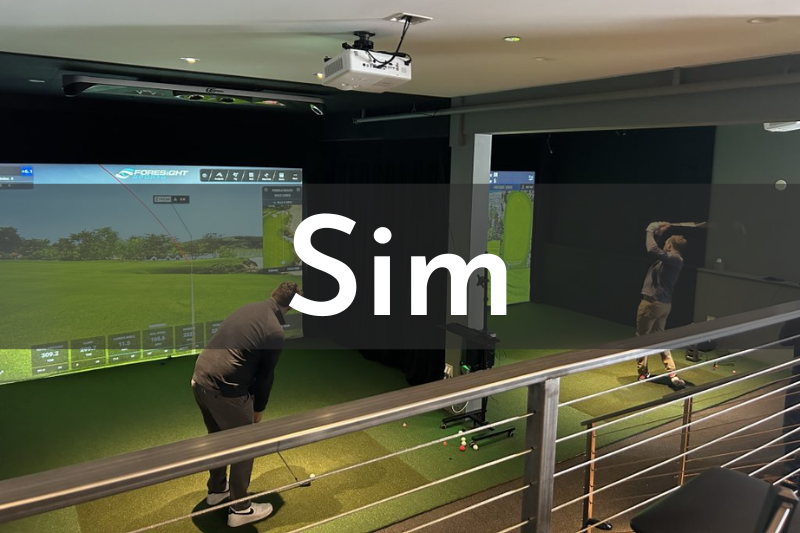 Indoor Golf Simulator
Welcome to the 21st century of indoor golf! A classic game enjoyed in the most innovative way. Never again will cold or weather stand in the way of your golf game.
Our GCHawk captures critical shot data including ball launch angle, back spin, side spin, club head speed, club path just to name a few– allowing players of every skill level to build a record of performance. Get game-changing insight into each and every shot!
Spend The Day or Take a Dip After Work
Our custom designed pool was made for both avid and casual family swimmers. Surrounding the pool are lounges, tables with sun umbrellas and chairs, and a few stand-alone sun umbrellas. When you're not swimming, take advantage of our sand volleyball court, ping-pong tables, pool table, kids play structure or just sit, read and enjoy time with friends. It is truly a great escape for the entire family!
New Dinner Specials Every Friday
Whether you've just finished your round or are looking for a nice place to dine with the family, come join us. We have a full menu and comfortable bar area in a warm and open atmosphere.
Dinner specials are served every Fri from 5:00p – 8:00p.